Logo and motion presentation for a new advertising company based in Shanghai.
The assignment consists basically to design the CARNIVO logotype creating something playful, bold, unique and fun look, where the logo shape itself is used later like a roller coaster rail.
I'm showing roughly some of the making process here.
Of course It took many hours to get this done, but I don't consider myself as a special skilled designer SO said this I think any designer can achieve this result with craft, patience and love for design.
The important thing in this first stage was to create a composition making a loop between the letters and connecting them using just one stroke to form a closed shape like a roller coaster rail.
Even if you are not great at drawing is always a shortcut and a time saver to start sketches with pencil and paper.
After the sketch we proceed to create the spline on Adobe Illustrator.
​​​​​​​
Now we have our spline it's time to make a 3D model of our design using Cinema 4D.
Here we adjust the thickness of our stroke as much as possible but always keeping in mind balance and readability.
The letter 'C' is also slightly flipped here so it is not confused with an 'e'.
Now we go full color to choose a range of oranges and purples suggested by the client.
I do several tests until I got something interesting twisting the colors.
In this step prior the animation, we choose the scenes and the most interesting perspectives of our lettering logo to make the ball (in this case a spiral) run along as if it were into a roller coaster.
Loops and camera tracking to our spiral are also important aspects to get an attractive result.
The spiral runs through our logo to finally jump on top of the letter 'i' giving end to our animation.
For this last stage we set the cameras with the most interesting perspectives we got approved on our storyboard.
Some of these cameras will be fixed at one point, and others will follow our spiral for some sections of the route.
We also need to animate our spiral so it rotates as it runs across the surface of our logo.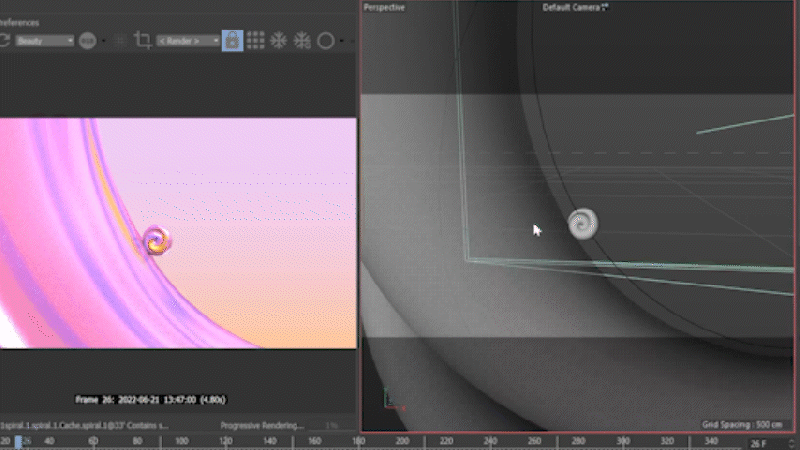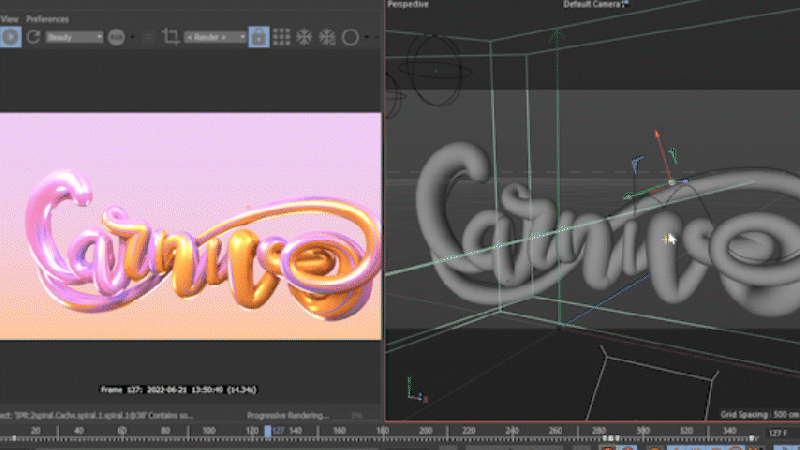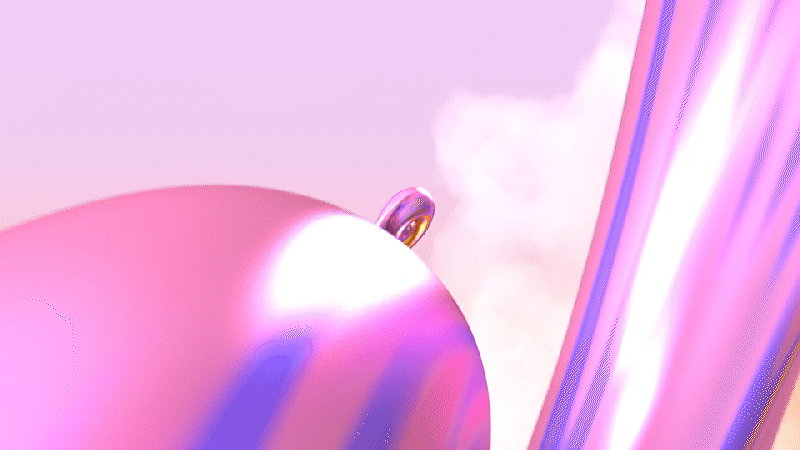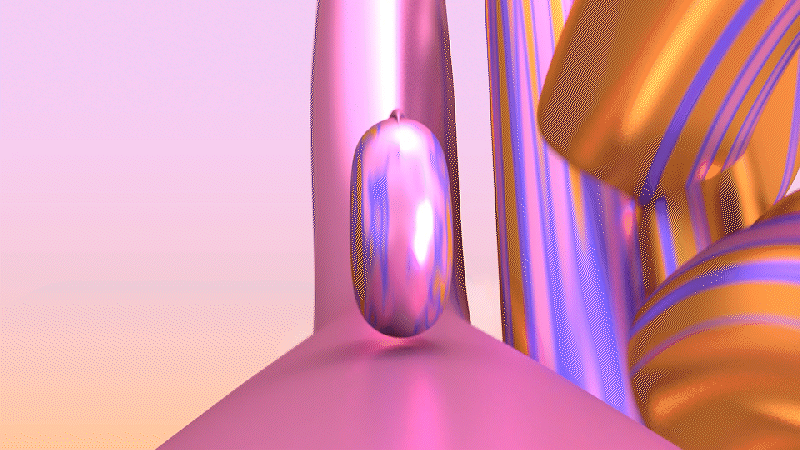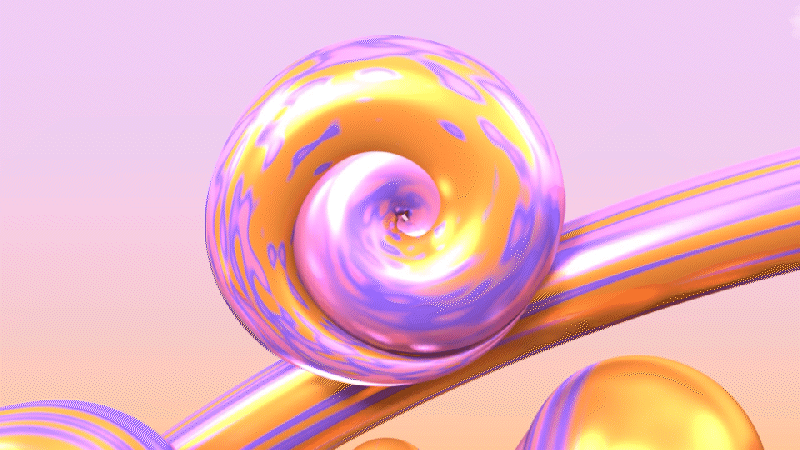 This is the process in a very rough way. I hope you enjoyed it.
If you have any questions do not hesitate to contact me here